Also read: Shortcuts 2c8 Lite
To download: Tips and tricks for 2c8 Lite
As a 2c8 Lite user, you are assigned a repository and its associated models by a 2c8 Administrator in 2c8 Modeling Tool. Once you are assigned to the repository and associated models, it may look like this: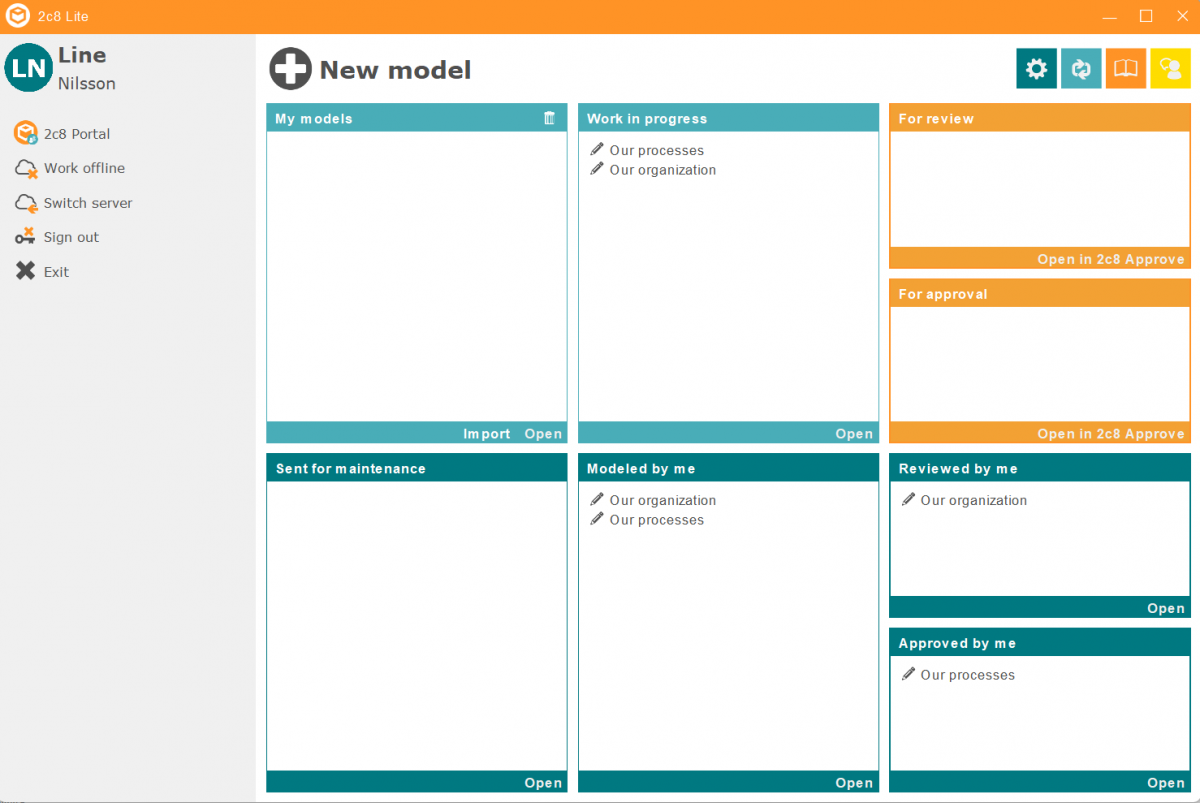 The box "Work in progress" contain all models the that you are set as modeler of and has an editable status.
The box "Modeled by me" contain all models you are set as modeler of, no regard of the model satus. In this box you can therefore see all your models no matter if they are editable, under review, approval or approved etc.
The box "My models" contain the models you have created in 2c8 lite, and in the box "Sent for maintenance" you find an overview of the models you have sent for maintenance.
In the boxes "Reviewed by me" and "Approved by me" you find the models you are either set as reviewer or approver of.
The orange boxes "For review" and "For approval" show all models that has been sent in either for review or approval to let you know that you have models to review/approve.
To start 2c8 Lite
Follow the instructions in the "Get-started"-document that comes along with the license. If you are missing the document, please contact the support.
In the section "Get started with 2c8 Lite" below we will go through these topics
Create a model
Quick draw
Add a description
Create a document link
Create a breakdown
Manage layers