To install a plugin, you need to follow these steps:
In the menu click on "Tools" – "Settings".
Go to the "Plug-in" tab and then to the "Avaliable" tab. Here you see all the plugins that are avaliable. Select the plug-in you want to install and click on "Install".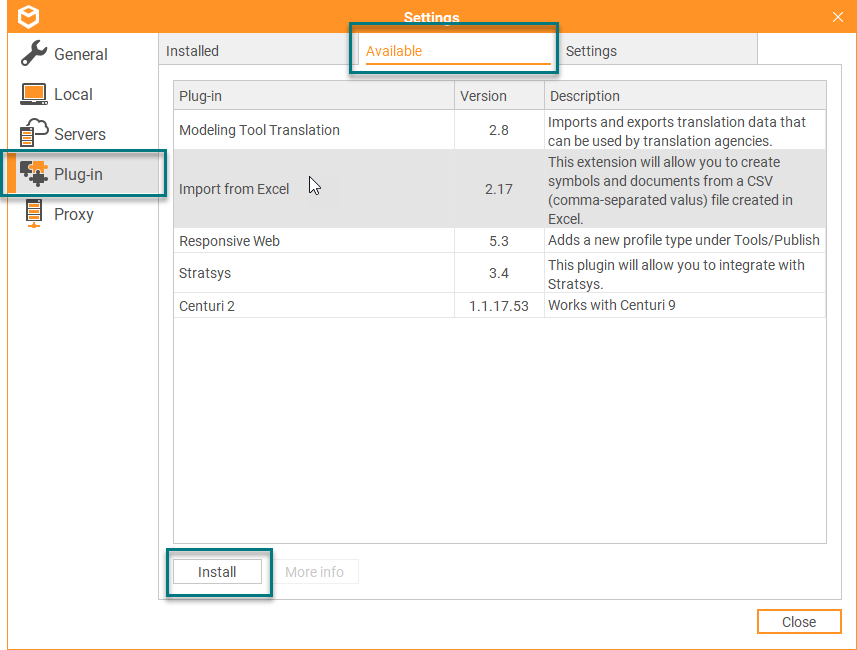 Once you have installed the plug-in, they will appear under the tab "Installed". You must have a license for each plug-in to use them. Contact us if you are interested in any of our plug-ins.