You can put different privileges for users, roles and groups in a repository. These privileges control what users are allowed and not allowed to do in a repository.
In this example, we show you how to put privileges for one user in a repository. Go to "Users and rights" on the server. Under "Repository", select the current repository. Uncheck "User in repository" and click on the user you want to set privileges for. To the right, you can now decide which privileges the user should have in the current repository.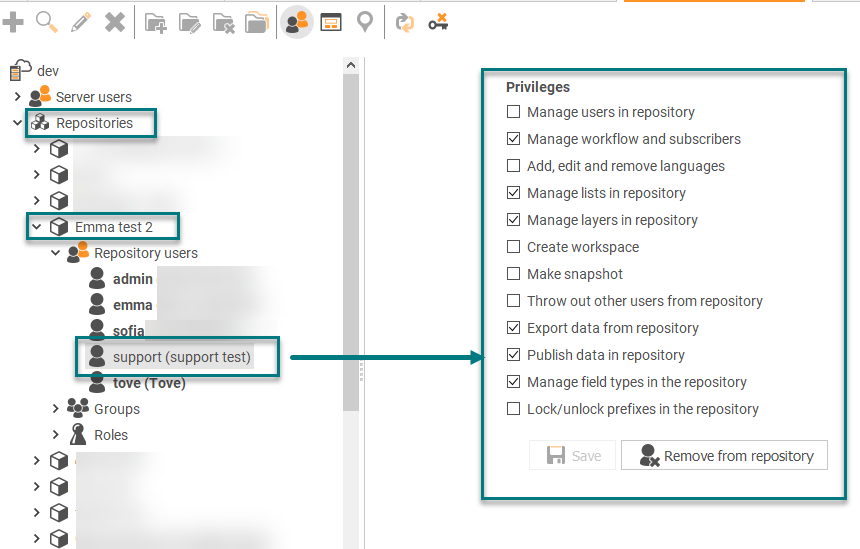 The same principle applies when setting privileges for groups or roles.