Click on "Tools" – "Start Administration Tool…".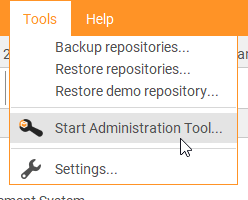 Click on the little "login"-button to log in to the server.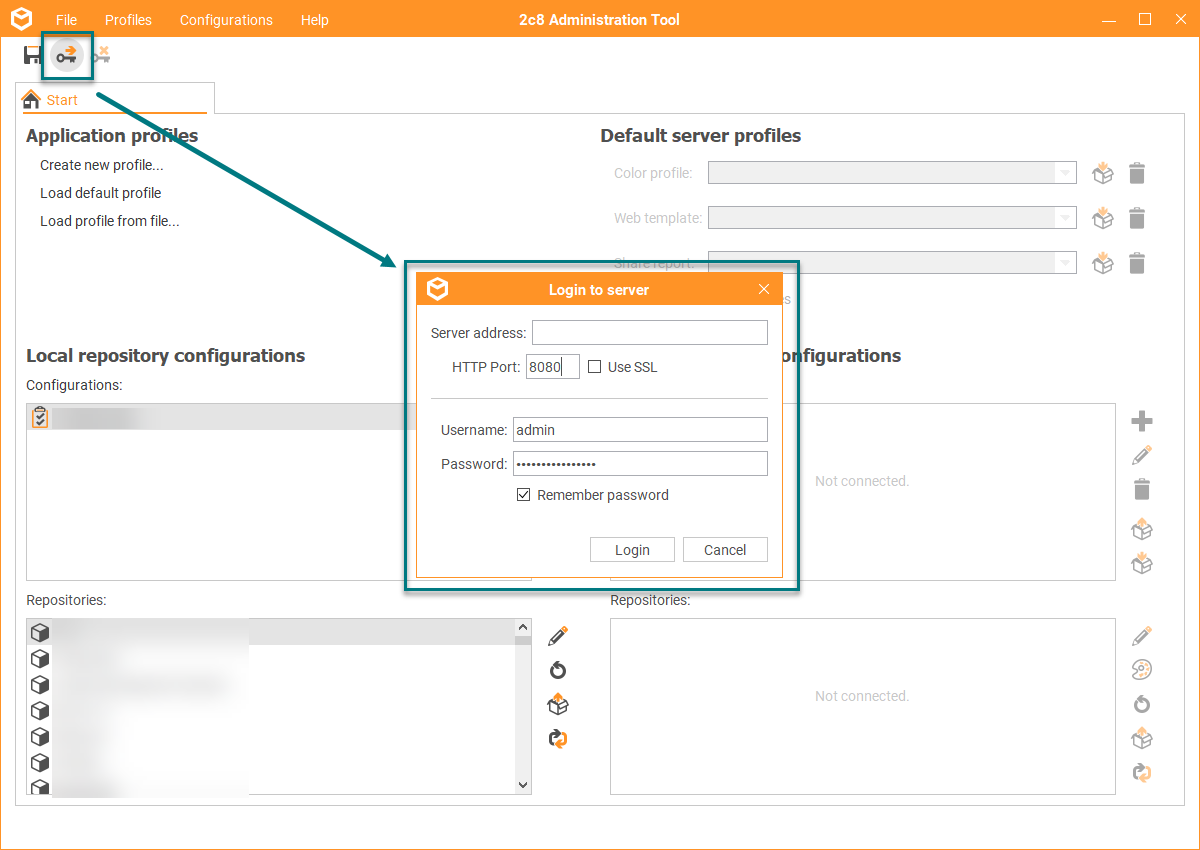 You are now logged in to Adminstration Tool and the right hand part of Administration Tool is dedicated to server settings. Settings regarding the server is made under "Default server profiles" and "Server repository configuration".